I'm currently blogging from the Assembly demoparty in Helsinki, Finland. The Finnish Linux User Group and the user communities of different distributions have organized a Linux/FOSS support desk here. We have three demo computers here, one is running Fedora with KDE4, the other is running Ubuntu with Gnome and the third is running Frets on Fire on Ubuntu. We are also handing out CDs here, we have a lot of Fedora 9 CDs and some Ubuntu ones too.
The support site (in Finnish) is at http://ubuntu-fi.org/assyt/ – you can add a support request there and people will come and help you if you have a Linux related problem. In case you don't know Finnish, just come meet us at the desk 🙂
If you're a Fedora user, developer, translator or interested in becoming one, come and meet me, I should be here for Saturday and Sunday. Our desk is near the doors A112 and A113.
I'll attach some images as well: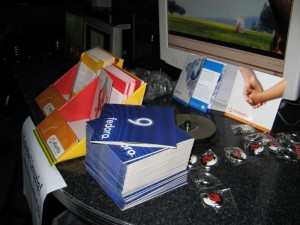 The Fedora and Ubuntu CDs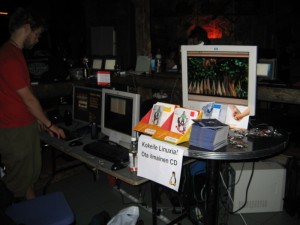 The computers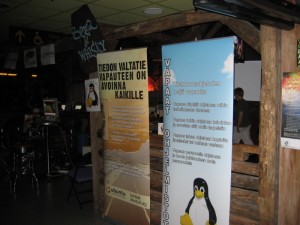 The banners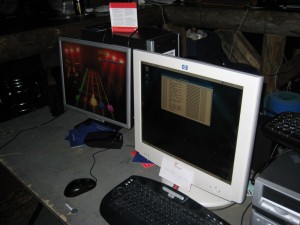 Fedora 9 being updated and Frets on Fire